Happy Thursday! I'm still fighting this flare (I've decided that's what it is, unfortunately), but I got about 13 hours of sleep last night (Labyrinth reference, anyone?) and I go to some amazing news today! So, welcome new friends and much love to those who've stuck with me so far!

This update includes a new email & blog schedule, promos, and a bit more in the 'about me,' section, along with sharing those exciting updates with you, so be sure to read all the way to the end! And please don't hesitate to reach out and let me know if you have any questions, suggestions, or just wanna talk about my cat-children. They love you already, I promise!
And a quick note – my mailing list subscribers got this update yesterday, so if you want the latest about me, go sign up for the newsletter! You'll also get some great extra goodies, like bonus chapters, early releases, discounts, and more!

So, big news number 1 that I woke up to this morning – I've been nominated for the 
Queer Indie Lit Awards in the Queer Romance category
! I don't know who nominated me, but if it was one of you, you own my heart! This is about my 6th month as an author, and I honestly am just so blown away that someone has already thought my work was good enough to nominate me for an award 😭 If you think I'm deserving, it would mean the world to me if you could vote for me! Winning would be HUGE for my self esteem as an author! And while you're there, be sure to
vote for everyone in all the other awesome LGBT categories too
!
New Email & Blog Schedule

A in the last email update I sent to my mailing list, I sent out a survey asking how often everyone would like to receive those update emails. Thanks to everyone for the responses! Results are in, and it looks like everyone would prefer updates every-other week or when I have something to share, so that's what I'll switch to. That means unless something exciting happens this week (which it might!) I won't be sending out an update on Feb 1st and the next email will go out on the 8th instead.
A few of you didn't answer, so I'm not gonna take the survey down just in case you still want to. 
https://forms.gle/FDEuFBnBE9YEddc97
As for my blog here, I've decided that I'll only be updating once per month from now on unless it's something really big and exciting that I want to share, like a new book update, cover reveal, etc. So now there's even more reason for you to join my mailing list if you want to hear updates about me and my writing journey!
I've been doing my best to only run a few each month (1-3 group promos and 1-2 individual books) but each click helps me out a ton! I've added a new page to my site with all the reasons why this helps, as well as some other free and simple ways you can help me out, so if you're interested (which I hope you are!) then please go check it out
💕
Hot MM Romance Novels From Other Authors
HUGE thanks if you clicked the link above, but these are something different! The author of these books shared one of my books to their followers, so I'm sharing one of theirs with you – simple, right?
Just like the promo above, Bookfunnel tracks how many clicks I send to this url and gives me a 'score' that other promoters can see and decide whether or not they want to work with me based on that, so please click it and check it out for me <3
Click here to read My Accidental First Date by Casey Morales totally free!
I didn't run when he kissed me. Why didn't I run?
I thought we were just two friends going to see a movie. He thought it was a date.When he picked the movie Threesome, I thought it was odd. Then his arm pressed against mine.When he kissed me, I thought my heart might burst.
What followed was a hilariously authentic beginning to a lifetime of love and laughter. You'll love this story because everyone, gay or straight, can identify with Michael's journey and root for him as he grows and evolves.
Click here to read My Accidental First Date by Casey Morales totally free!
---
Elijah: Grief can make a mess of things, and that's saying it mildly. My wife lived a devout life. I thought opposites attract and that going to church and being everything I am not would be enough. I pretended and lied about who I am.I had never loved her wholly, I couldn't, but she had her secrets as well. Out of the blue, an overconfident man showed up. He showed me how to be my authentic self.
Click here to get Forgiveness Runs Deep by Caleb Marks
Lane: I never struggled to be me, I'm proud of who I am. What I struggle with is to find someone who loves me, someone who will create a life with me.After my reason for coming to Wingstead went bust, I needed money fast. I could see the bar I stopped in was short-staffed. Perhaps I could make some fast cash until I figure out my next move … and move on.What I didn't expect was to find the handsome bartender and owner who needed me. He's a hot mess. But is he worth risking my mortal life over?
Click here to get Forgiveness Runs Deep by Caleb Marks
Forgiveness Runs Deep is a sexual awakening, hurt/comfort, small town M/M adult romance. You can expect some fun antics between two hot guys. This standalone novel has a HEA ending, is intended for 18+ readers and delves into alcohol abuse.
Ok, that's it for promos. Thanks again for those who have been engaging with the links here, on social media, or on my site! As always, I'm totally open to other, less-invaisve (for you) ways to promote instead, so lmk if you've got any!
So besides clicking promo links, how else can you support indie authors like me? Besides reading our books (which is obvious and probably why you're here? I hope?) there are tons of ways!
Like I mentioned above, I added an entire new page to my site with plenty of ways you can support me and independent authors like me without having to spend a dime! The graphic above shows the basics, but this page has a more in-depth description of how to do each one and why each one helps – https://ryderocox.com/best-free-ways-to-support-indie-authors/
Seeking Beta Readers for the Re-Release of Discovery!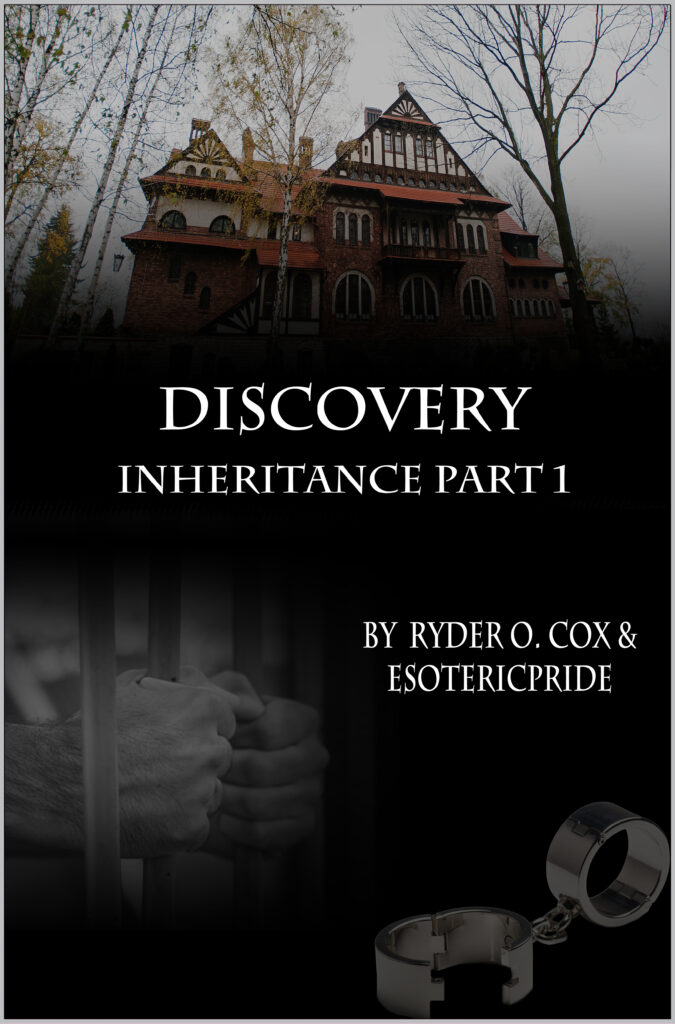 So I told my mailing list last week, but I've decided to re-release Discovery, pretty much completely rewriting it. I've got the draft all done, which means I'm ready for beta readers and will soon be looking for folks who want to read advance copies to review for me! If you're interested in either of those, leave a reply or use the contact page to let me know!
I wasn't sure what to put here, so I asked a friend and they suggested answering a couple questions from the app NGL each week. Why not, right? One my friend suggested was 'most embarrassing moment' and whooooo boy, do I have some of those LOL!
So I was in 3rd grade, I think, and there was an assembly where we all went to the gymnasium and saw a magician perform on stage. At the time I wasn't sure what I wanted to do, but it was probably a tie between 'dig up dino bones' and 'be a magician,' so you can imagine how stoked I was!
Unfortunately, we were not allowed to leave the assembly for any reason. And I mean any reason. So when I asked to use the bathroom first, I was told to wait until after the assembly – it wouldn't be that long.
And then, the best thing ever happened – I got chosen to be the magician's assistant! I got up on stage, vibrating with excitement….and peed my pants in front of the whole school. I immediately ran off stage and to the bathroom, and I will never forget the embarrassment I felt in that moment.
I got another question the following week from a fan so I figured I'd answer it here too. If you want to send me a question to answer, feel free to hit reply to this email, or if you want to send an anonymous question, you can use my NGL link – https://ngl.link/authorryderocox
Now for the question – biggest red flags in a partner? Honestly, I feel like I have horrible radar when it comes to red flags, but my cats not liking them is a big sign. My nesting partner is a great judge of character, and if he doesn't like someone then they probably won't be a good fit. Not saying I go along with whatever he says, quite the contrary, but all the time I've ignored his advice, he's been right lol. 

Sparks fly when best friends Mateo and Morgan decide to work together to get good at dating. They're two good-looking college guys, they just need a little practice.

Too bad they have no one to practice with but each other.

Hey, at least Morgan looks cute in a skirt, right?

Getting dumped sucks, and nobody knows the truth of that statement more than Mateo and Morgan. They've been best friends for a couple years, but neither of them can keep a girlfriend for more than a couple months! Mateo hasn't even kissed a girl, let alone get past first base with one. So of course he turns to his bestie, Morgan, for help. And, after all, practice makes perfect, right..?
Harris McGuire and Dalton Gardener are both assassins utilized by the mafia. Dalton is one of the highest professionals on the totem pole, known for his precision and planning, who works for the top crime family in the area. Harris, on the other hand, is a brutal yet efficient freelancer who various mafia outfits have been known to contract. The two assassins' paths cross on occasion and they enjoy a friendly rivalry, with Dalton teasing Harris for not 'settling down' to work with a single mafia family and Harris thinking that Dalton is the more stuck up and limited of the two due to the mafia's rules which he must follow to a T.
But one day, unbeknownst to each other, they both receive peculiar assignments – to kill the other assassin. Dalton's comes from his mafia boss, whereas Harris' is from a strange anonymous (but wealthy) client. The two men chase each other around the city attempting to complete their jobs, each using his own skill set to the best of his ability.
But when Harris corners Dalton in his home, it's not fighting that he has on his mind…
When Theo's Uncle Harold dies suddenly in a car accident and leaves everything he owns to his nephew, Theo is more than a bit surprised. But he and his boyfriend, Jun, need a place to stay, and the mansion is more than spacious enough for the two of them. But when Theo starts hearing odd noises coming from the study after a few days, he starts to think that the place is haunted.

The truth is much worse.

In a small hidden room, Theo finds a naked man behind bars…
Bad: An asexual Catholic priest falls for the choir director at his church.
Worse: That choir director just happens to be an incubus in disguise.
For as long as he's been an adult, Father Nikolas has been a priest. He went from high school to seminary school and then found a flock to lead in a small suburb of London. He's never needed or wanted anything else, really. But when he finds his eyes lingering on the choir director long after everyone else has left, Niko begins to question everything.
Leviathan was cast out from Heaven and he chose to become an incubus, pursuing the pleasures of mankind instead of their torment. He sees Father Nikolas as just another meal, someone to play with, seduce, nourish himself with, and leave. But all that changes when he finds himself growing feelings for the priest.
Representation: trans main character (FtM), asexual main character, male homosexual main characters, POC main character
That's it for this week, but I'm still working on those ideas for how to make these newsletters more fun and engaging with things like giveaways and more ways to get involved in my life and my journey as an author. I'd like to grow my list to around 3 times what it is now before we do any of that, but if you've got something you'd like to see me do here, even share something you've made with everyone, let me know by replying to this email and I'll do my best to make it happen!