FREE Books & Stories: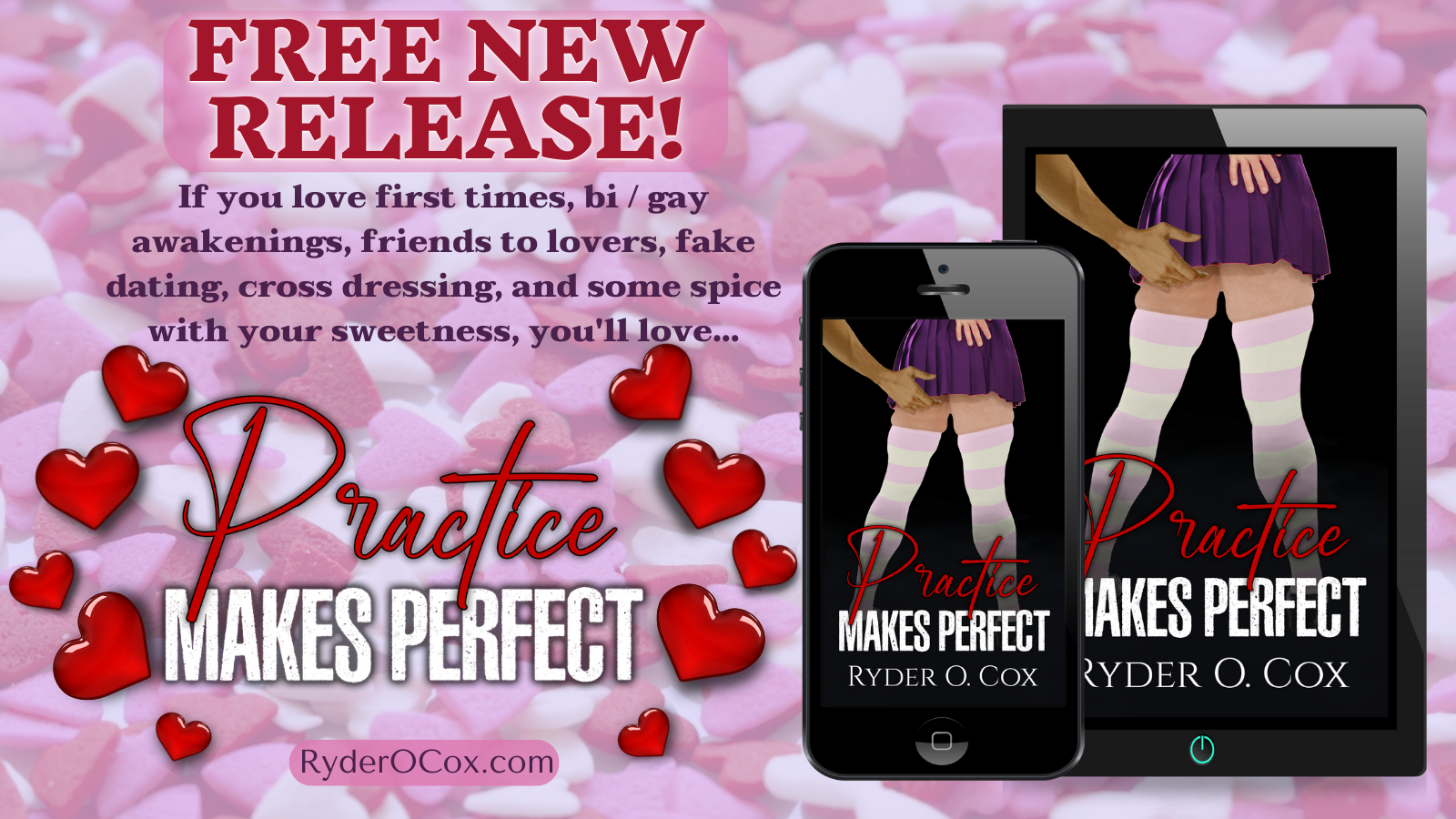 Mateo and Morgan have been great friends since their first year of college. They hang out any chance they get, from studying together or playing video games to confiding in each other about their struggles (most of which involve their consistent inability to keep girlfriends). So when Mateo gets dumped (again), of course it's Morgan he goes to for support. But this time, Matty has an idea…
What if his problem is simply lack of practice? If he could just get past his nervousness, he's sure he could get and keep a girlfriend. And who better to practice with than someone he's comfortable with, like his best friend..? After all, Morg is totally Mateo's type. If he were a girl, of course. But Matty has a good imagination, so a little change of clothes should do the trick. It's all just for practice, right?
Too bad neither of them are prepared for how cute Morgan looks in that skirt and stockings…
Content Warnings & Tropes this book contains:
Friends to lovers
Crossdressing
Romantic fake/real turn
Grumpy & sunshine
Frotting/non-penetrative sex
Dirty talk
Gender play
Questioning sexuality/gay for you
—
FREE on Kindle Unlimited: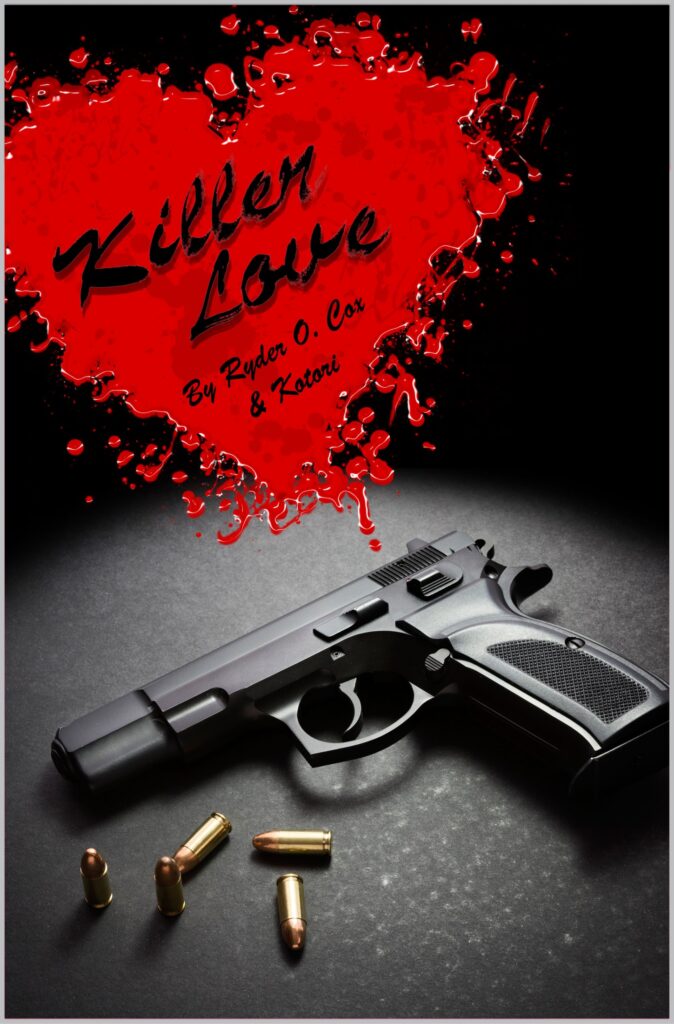 Harris McGuire and Dalton Gardener are both assassins utilized by the mafia. Dalton is one of the highest professionals on the totem pole, known for his precision and planning, who works for the top crime family in the area. Harris, on the other hand, is a brutal yet efficient freelancer who various mafia outfits have been known to contract. The two assassins' paths cross on occasion and they enjoy a friendly rivalry, with Dalton teasing Harris for not 'settling down' to work with a single mafia family and Harris thinking that Dalton is the more stuck up and limited of the two due to the mafia's rules which he must follow to a T.
But one day, unbeknownst to each other, they both receive peculiar assignments – to kill the other assassin. Dalton's comes from his mafia boss, whereas Harris' is from a strange anonymous (but wealthy) client. The two men chase each other around the city attempting to complete their jobs, each using his own skill set to the best of his ability.
But when Harris corners Dalton in his home, it's not fighting that he has on his mind…
Content Warnings & Tropes this book contains:
rough sex
spanking fetish
dubious consent / dubcon
enemies to lovers
guns/shooting
knife fights
breaking and entering
crime in general
death/killing/blood & gore
blow jobs
hand jobs
heavy bdsm play
sounding
kinky roleplay
consensual nonconsent
anal fingering
anal sex
—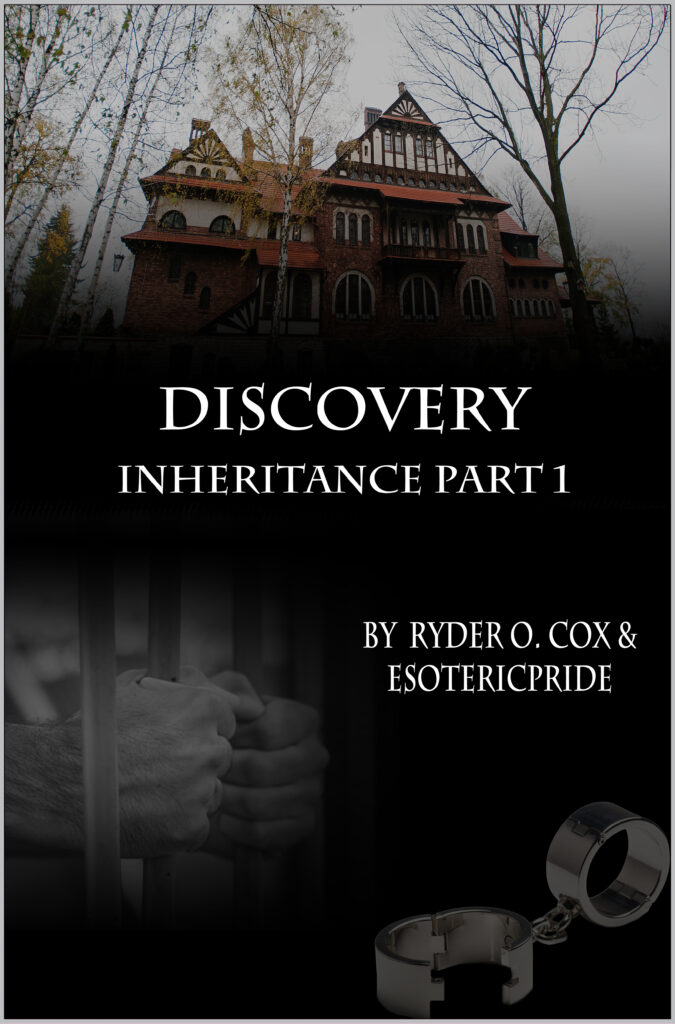 Every family has one. That weird relative that the whole family ignores, doesn't talk about, doesn't invite to gatherings, etc. For Theodore Cain, it's his Uncle Harold. Sure, Uncle Harold took care of Theo when he was younger, babysat him in his mansion when his parents couldn't find anyone else to do it, but Theo doesn't really remember that part of his life.
So when Uncle Harold dies suddenly in a car accident and leaves everything he owns to Theo, he's more than a bit surprised. But he and his boyfriend, Jun Liu-Chen, need a place to stay, and the mansion is more than spacious enough for the two of them. But when Theo starts hearing odd noises coming from the study after a few months, he starts to think that the place is haunted.
The truth is much worse.
In a small hidden room, Theo finds a naked man behind bars…
Content Warnings & Tropes this book contains:
rough sex
kinky sex
kidnapping  (rescue only in this book)
gay polyamory menage
spanking fetish
hurt/comfort
voyeurism & exhibitionism
dubious consent / dubcon
mentions of human trafficking
—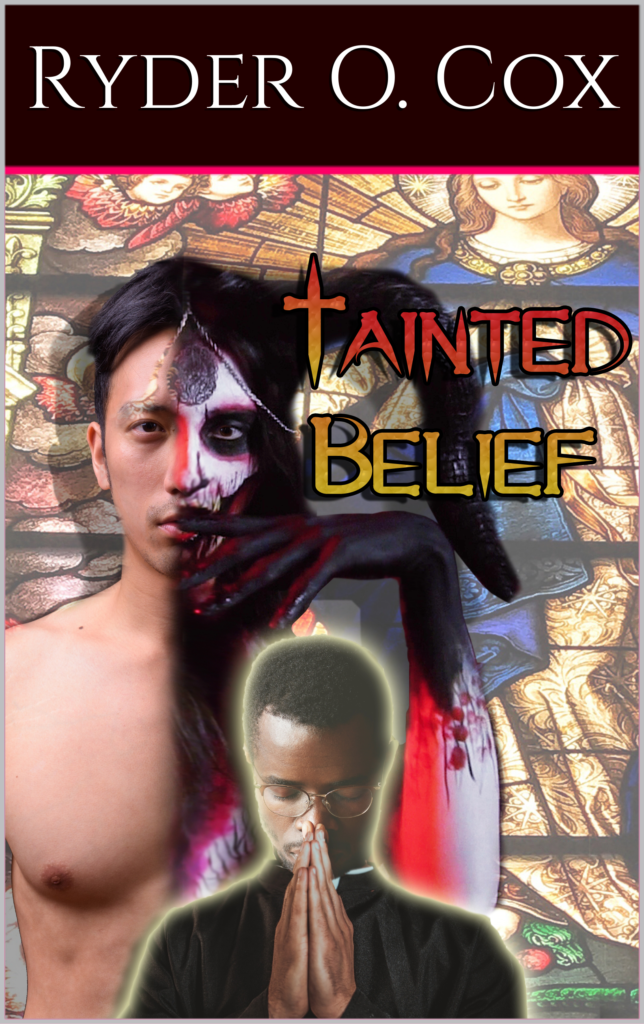 Bad: An asexual Catholic priest falls for the choir director at his church.
Worse: That choir director just happens to be a succubus in disguise.For as long as he's been an adult, Father Nikolas has been a priest. He went from high school to seminary school and then found a flock to lead in a small suburb of London. He's never needed or wanted anything else, really. But when he finds his eyes lingering on the choir director long after everyone else has left, Niko begins to question everything.Leviathan was cast out from Heaven and he chose to become a succubus, pursuing the pleasures of mankind instead of their torment. He sees Father Nikolas as just another meal, someone to play with, seduce, nourish himself with, and leave. But all that changes when he finds himself growing feelings for the priest.Representation: trans main character (FtM), asexual main character, male homosexual main characters, POC main character
Content Warnings & Tropes this book contains:
Religious Guilt

Religion Kink

Succubus

Oral

Anal

Fingering

Masturbation

PIV Sex

Desk Sex

Tail Sex

Trans Male Character

Semi-Public Sex

Chastity Device

Choking