The wait is finally over! Practice Makes Perfect, my upcoming gay erotic romance short story, is ready to reveal its sexy cover!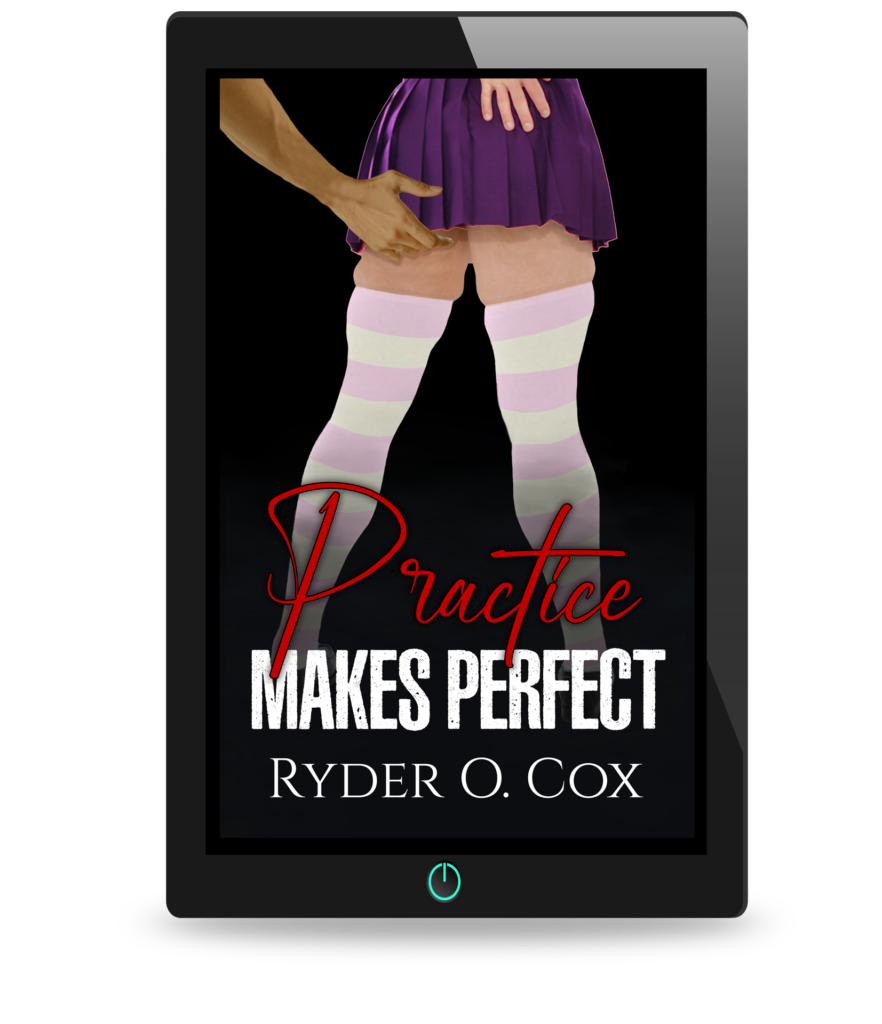 Ta-da~! This cover design was partly the work of a paid artist and then I spruced it up to make it a bit sexier and fit the story more. Speaking of, what is the story about?
Practice Makes Perfect: A New Sexy Gay Fake Dating Friends To Lovers Short Story
Mateo and Morgan are best friends. They share the same hobbies, likes, dislikes, and (unfortunately) they're both awful with romantic relationships. So when Matty gets dumped (again), of course he goes to Morgan's to wallow in his frustration. But then he gets an idea… What if all he needs is a little practice?
Fake Dating & Cross Dressing; What Could go Wrong?
In a moment of inspiration, Mateo begs his friend to help him 'practice' by playing through a 'fake date' with him. To his surprise, Morgan agrees! But when Matty comes back from the store with a bag of clothes for him to wear, Morgan has to wonder what he's gotten himself into.
But Morgan is a good friend, and he doesn't back down. He puts on the clothes and shuffles out of the bathroom, even letting his hair down for Matty to complete 'the look.'
But neither of them are prepared for how cute Morgan looks, or how it affects them…
Beta Readers Love My First Free Sexy Gay Short Story!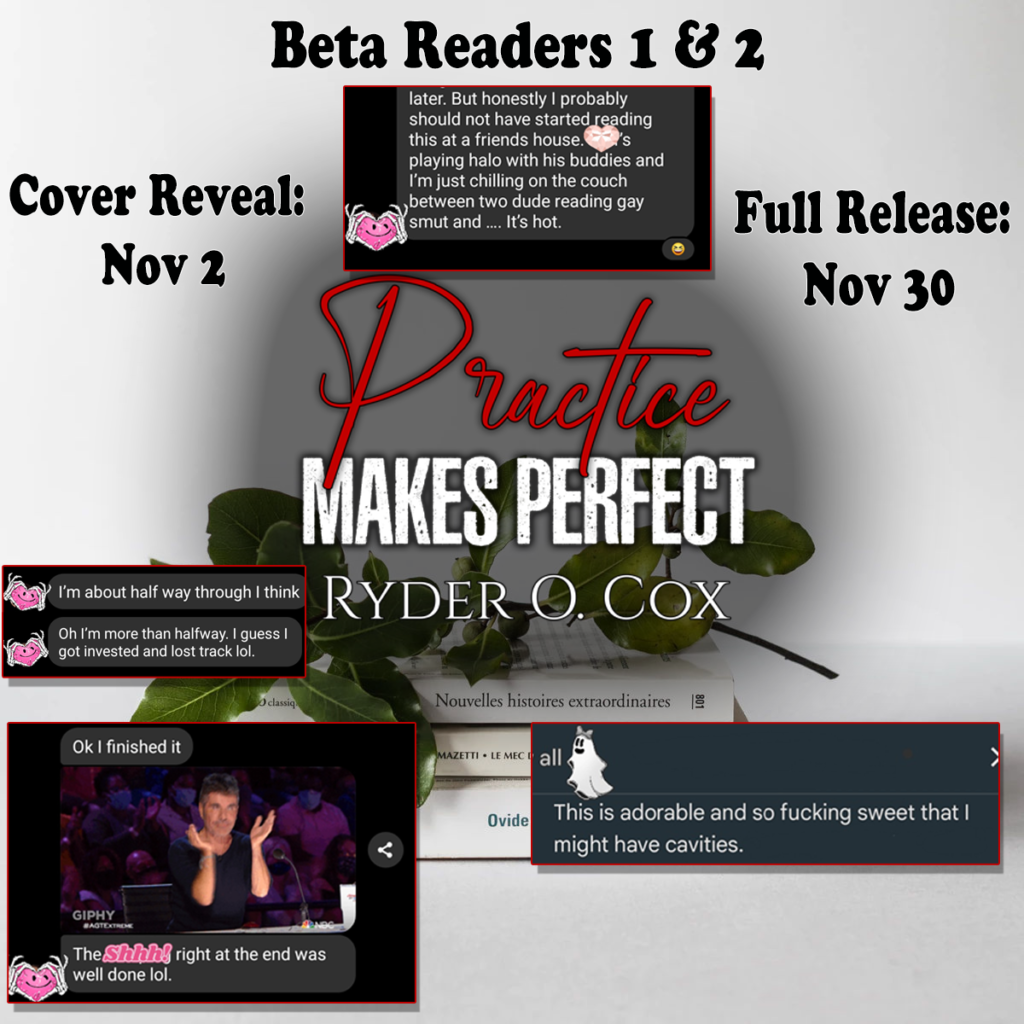 I have several beta readers that I use to make sure all of my gay romance stories are as good as they can be. I've had an overwhelmingly positive response from those who have read Practice Makes Perfect already, and I can't wait to see what everyone else thinks too! When the time comes, I'll be sure to add the book to my Good Reads author page so that you can rate and review it.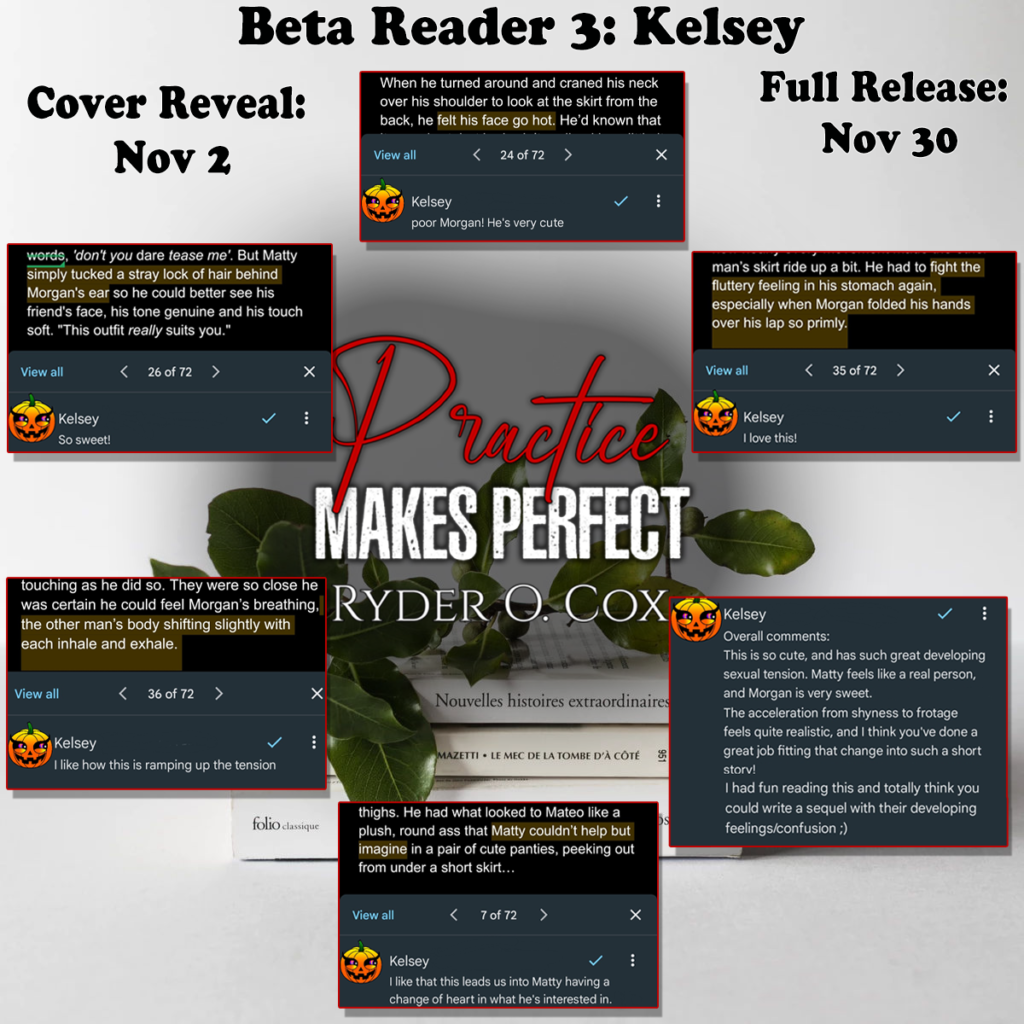 This sexy story was so fun to write, but it's pretty short at under 10K words. It's also not my typical super-kinky BDSM-filled dark romance. These boys are soft and sweet and just too damn adorable! So I will be releasing this gay sexy short story 100% free to everyone on November 30th. If you don't want to miss it, be sure to join my mailing list! You'll need to add my email to your contacts and click a confirm link (which may, unfortunately, go to spam, so be sure to check there!) before you'll start receiving my emails.